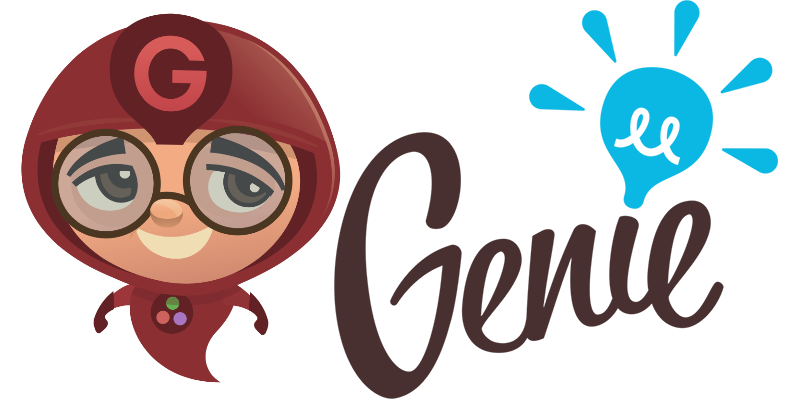 Genie
The highly productive Julia web framework
Genie is a full-stack MVC web framework that provides a streamlined and efficient workflow for developing modern web applications. It builds on Julia's strengths (high-level, high-performance, dynamic, JIT compiled), exposing a rich API and a powerful toolset for productive web development.
Current status
Genie is undergoing massive refactoring to fully support Julia v0.7/1.0 and move onto the HTTP stack. Expect that things will break oftenly before being stable.
Quick start
In a Julia session clone Genie and its dependencies:
julia> Pkg.clone("https://github.com/essenciary/Genie.jl")

Bring it into scope:
julia> using Genie

Create a new app:
julia> Genie.REPL.new_app("your_cool_new_app")

info: Done! New app created at /path/to/your_cool_new_app

Genie will automatically load the new app into the REPL and start an interactive genie> session.
Edit /path/to/your_cool_new_app/config/routes.jl and append:
route("/hello") do
  "Hello - Welcome to Genie!"
end

Start the web server:
genie> AppServer.startup()
Listening on 0.0.0.0:8000...

Visit http://localhost:8000/hello for a warm welcome!
---
At any time, from the command line you can start a Genie interactive session by using
MacOS / Linux / *nix
$> bin/repl

Or you can use
$> bin/server

to start the app in non-interactive mode.
Windows
On Windows, repl.bat and server.bat are provided inside the bin/ folder. Just double click them to start an interactive REPL session or a server session, respectively.
Juno / Jupyter / other Julia environment
using Genie

Genie.REPL.run_repl_app()

Next steps
If you want to learn more about Genie you can
check out the API docs
dive into the demo apps
read the guides (coming soon)
take a look at the slides for the Genie presentation at the 2017 JuliaCon JuliaCon 2017 Genie Slides
visit genieframework.com for more resources
Acknowledgements
Genie uses a multitude of packages that have been contributed by so many incredible developers.
The amazing Genie logo was designed by my friend Alvaro Casanova (www.yeahstyledg.com).
Built with the help and support of many amazing developers at the julia-users group.
Thank you all!